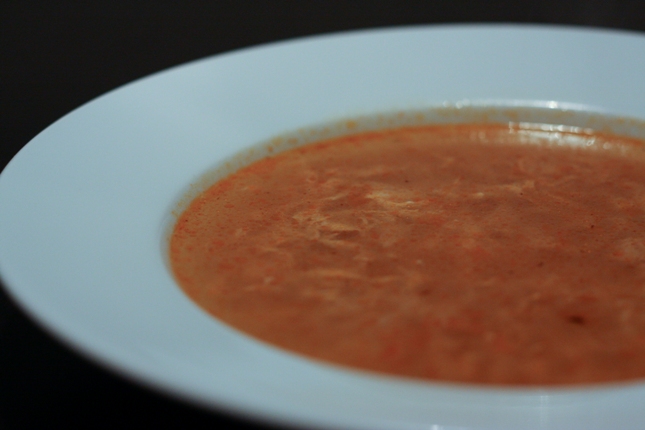 Katy asked me to come up with a recipe for the day after Thanksgiving, something light, something to soothe a possibly upset stomach. My thoughts went to the time just after our son was born and he was not really happy about it. People told us, "he is colicky, make some caraway soup for your wife." I always liked this soup and when my mum showed me how to do it I was shocked. It costs maybe a dollar to make it, and it is pretty good. I do not know if it really helps treat colic. It did not help us, but neither did gripe water or other medicines. But this soup is probably something new, and it really does help your digestion. Enjoy.
Caraway Soup

There are slight variations to this soup. One of them to cook in some potatoes, another is to add garlicky croutons on the top of the soup. For extra fancy soup you can use chicken or vegetable stock instead of water. Experiment and make your own version.

Ingredients

2 tsp caraway seeds
1 tbs vegetable oil
1/2 tsp paprika
1tbs flour
1/2 tsp salt
3 cups water
1-2 eggs

Method

Crush the caraway seeds with a mortar and pestle. You don't have to pulverize them, just crush them in order to help them release the essential oils.
Heat the oil and toast the caraway seeds for approximately 3-5 minutes over low heat until you smell their aroma.
Add the flour and let it brown a bit. Add the paprika and the water.
Cook for 25 minutes.
If you are picky about biting on seeds, it is time to strain the soup. If you are not picky skip this step.
Beat an egg or two eggs for extra yumminess and pour them into the simmering soup. Stir gently and cook for another 3 minutes.
Nothing left but to enjoy.