It was the last week of summer in our house, more or less: school started on Thursday, so we crammed in three days of fun and intensive idleness before returning to our schedules and routines. It was properly warm, too. Around here, it's not as though the seasons change on cue, we're likely to have another couple of months of shorts-and-sandals weather. Just as well; for whatever reason this year, I was not quite ready to say goodbye to summer. I burn easily, sweat unattractively, and like to sleep under a nice pile of covers, so hot weather usually isn't my thing, yet I felt a little pang as I got the kids' backpacks ready for school. Too soon, too soon! They're getting old enough to have some independence, roaming our block with friends, staying up later with a book, so maybe it just feels more like the unstructured summers I remember from my own childhood. Good times – and more to come, I hope.
Monday: Fajitas from the grill. Valerian didn't use a recipe for the marinade, but the meat eaters polished off all the steak so I guess it worked out OK! I sliced up onions and peppers and cooked them in a skillet to make something approximating rajas poblanas, also very good.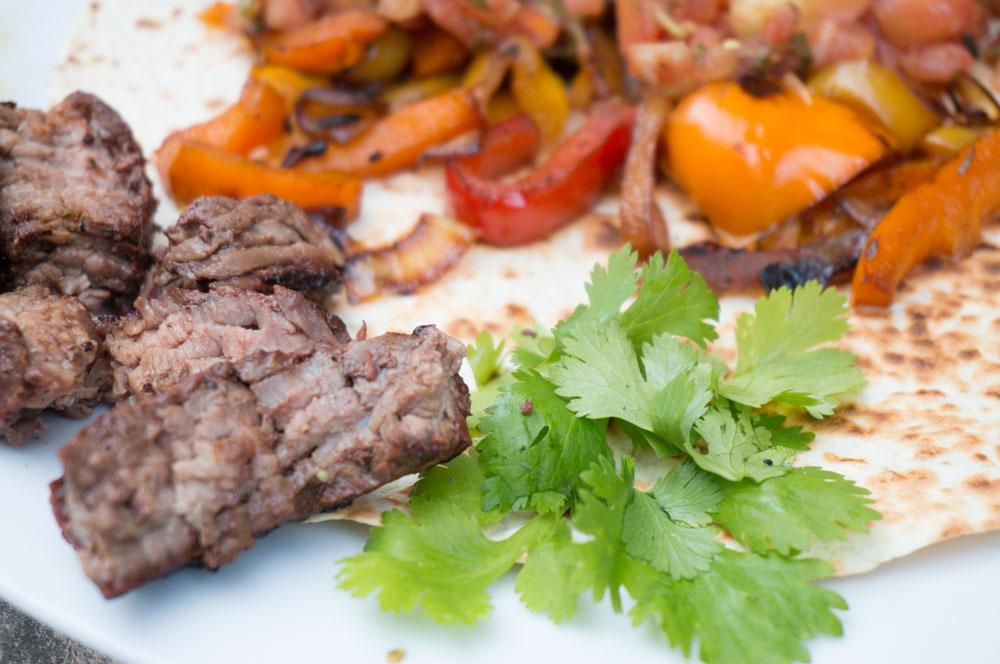 Tuesday: We got deli sandwiches and went to The Cheese Factory for a picnic lunch; dinner was a salad for grownups and the second half of the sandwiches for the kids, and of course, cheese.
Wednesday: School night! I made a kid favorite, this sheet pan pasta gratin, with broccoli instead of kale. I use less butter and cheese, so it's not quite so rich, and it's still delicious. The key is to sprinkle the majority of the cheese on top, you won't miss it in the sauce.
Thursday: I had planned to make fried farro with pickled carrots and runny eggs but got home too late to pickle the carrots, so I toasted the farro, sauteed some mushrooms and greens, then topped it with some pan-fried halloumi cheese, which the kids love and refer to as "squeaky cheese". So in the end, not much like the original recipe at all, but good!
Friday: Another unexpectedly late day at the office for me, so I got in the door just as Valerian was serving yellow rice with peas and tofu. Last-minute but delicious! Valerian is the king of making a random set of ingredients into something good.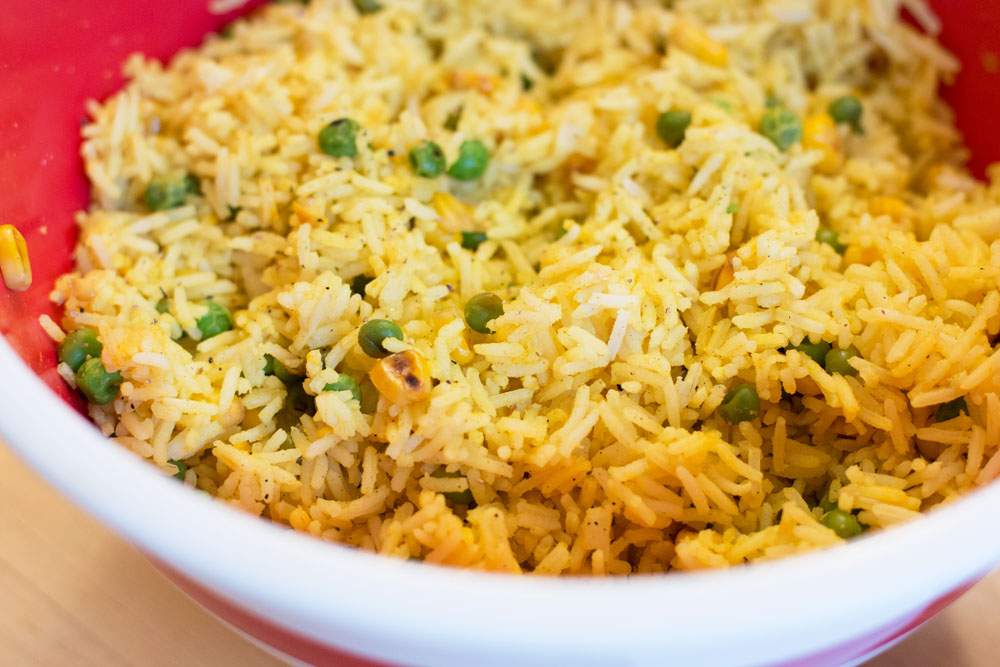 Saturday: We had a salad, kids had a toothpick dinner, and then we all ate ppopcorn on the sofa and watched The Naked Gun, which turned out to have a lot more inappropriate stuff in it than I remember, but the nine year-old laughed and laughed.
Sunday: Corn on the cob with all kinds of add-ons – recipe(s!) to come.